Jamie Bruno
General Manager
jamie@planeinsurance.com
Jamie Bruno is in charge of day to day operations of Grohs Schrager Hampson Insurance Agency. She began her career in aviation insurance in 1990 as the first employee of William J. Grohs Aviation, Inc starting as an administrative assistant. Working across the office from Bill Grohs for many years, Jamie learned the industry as Bill would say "by osmosis" listening to his interactions with clients and underwriters. Over the span of 30 years she obtained her property and casualty insurance license and began to work in all facets of the business from marketing, human resources, bookkeeping and management. She strives to give each client personalized and dedicated service with quick responses that earn her many referrals.
Jamie has lived in Connecticut her entire life and currently resides in Southbury CT with her husband Jim and sons, Bo and Tanner, as well as their three dogs. In her free time Jamie enjoys running (having completed three 1/2 marathons), training her dogs as well as cheering on her sons at their soccer games.
---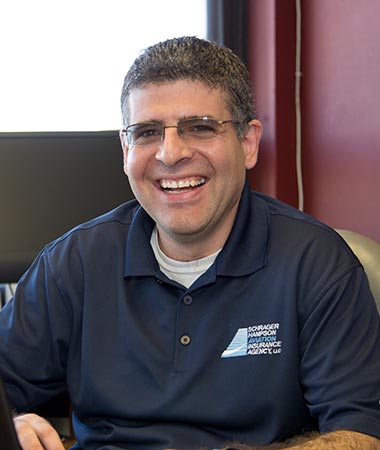 David B. Hampson, CPCU, ARM, CAIP
President
David. B. Hampson holds the insurance designations of Chartered Property Casualty Underwriter (CPCU) , Associate in Risk Management (ARM) and Certified Aviation Insurance Professional (CAIP). David is a graduate of Phillips Exeter Academy with degrees from both Wake Forest University and the University of Cape Town, South Africa.
David's passion for aviation began when he was less than 10 years old and as an instrument rated commercial pilot, he can regularly be found traveling in our agency's Cirrus SR22 to visit clients, attend conferences and commute between our offices.
David lives in Greenland, NH with his wife and two sons. He is an FAA Safety Representative with the Boston FSDO and a volunteer pilot and Board Member for Above the Clouds non-profit organization. He also serves on the board of the Maine Aviation Business. He also serves on the board of the Aviation Insurance Association and is Vice President of the Aero Club of New England.
---
Tammy Kissinger
Chief Financial Officer
Tammy Kissinger oversees all financial matters for Schrager Hampson Aviation Insurance Group and joined us with 37 years of bookkeeping and finance experience for profit and non-profit corporations, with a concentration in financial management, account analysis and reconciliation of accounts.
While working full-time, Tammy attended college at night and earned an Associates of Art degree from San Diego Mesa College. She started her career off as an Office Manager in a corporate accounting firm, assisting with tax preparation and performing bookkeeping services for various clients. After a few years of working in the corporate world, she followed her passion to be an entrepreneur and started her own bookkeeping business.
She has worked for diverse industries over the years, which has given her the intuitive understanding of accounting. Her expertise is the organization and implementation of accounting policies and procedures, computerized accounting systems, reconciliation of accounts, financial planning, and management of small to medium businesses.
---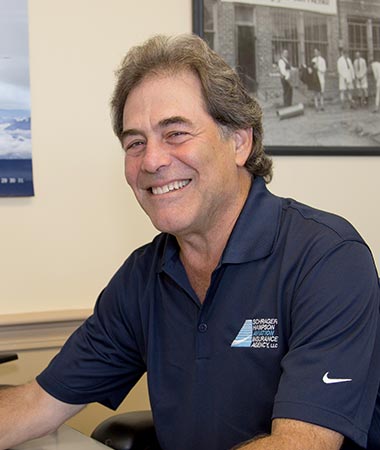 Daniel Schrager
Partner
Dan Schrager began his career in aviation insurance as an underwriter for USAIG. He subsequently managed a large regional aviation insurance brokerage until 1989 at which point with a handful of customers, he founded the Aviation Insurance Agency at Hanscom Field in Bedford, MA.
Having worked in the larger corporate insurance marketplace, Dan placed a premium on the dedicated specialized service he could provide within the structure of a smaller boutique agency.
The opportunity to combine his love of flying with his enjoyment of the flying community, Dan built the agency frequently flying to clients in the agency's Skyhawk.
Dan lives in Concord, MA with his wife Ellen and dog Callie within walking distance of Hanscom Field. He is former president, treasurer and currently director of the Aero Club of New England. He's also a board member of Above the Clouds, a non-profit utilizing small aircraft to help sick and disadvantaged youth. He's a long time subscriber of the Boston Symphony Orchestra and serves as an overseer to the board. Dan is a graduate of Harvard College.
---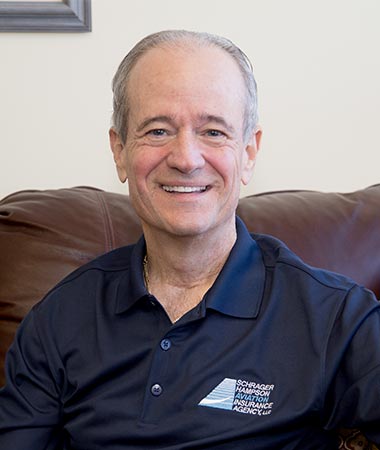 David G. Hampson, CPCU, MBA
Chairman
David G. Hampson has over a 40 year career in specialty insurance programs and previously served as President & CEO of Willis Programs, and in that role was responsible for providing strategic direction, profit center productivity, development of best practices for continuous improvement in sales, marketing, customer services, and relationship building with insurance company management. During his tenure David grew specialty insurance programs from $17 million in premiums in 1995 to $400 million in premiums in 2015.
David received his M.B.A. with a concentration in Risk Management and Insurance from the University of Georgia. He received his B.S. in Business with a major in risk and insurance from Florida State University.
David has been active in professional organizations dedicated to the risk management and insurance profession and has lectured and published articles on various aspects of risk management, insurance, insurance program development and what it takes to achieve success. He has developed proprietary models for predicting the success of new insurance programs and analyzing the health of existing insurance programs.
David lives in Portsmouth, New Hampshire with his wife Jo Ann. David and Jo Ann have four children, David, Jolene, Emily and Wesley and four grandchildren. David is an avid sports fan and enjoys art, skiing, running, traveling and spending time with family.
---
Michelle Maduri
Michelle Maduri is an account manager who has been in the insurance industry for 34 years. After graduating from business school in 1986, she began her career servicing and selling property/casualty insurance while working as a senior customer service representative at large agency in Stratford, CT. After a move to Oxford, CT in 2003, she took a position at William J. Grohs Aviation, Inc. as an account manager where she has learned the ins and outs of the aviation insurance world under the mentorship of William Grohs, who shared his passion for aviation and knowledge of aviation insurance daily.
Although born in Massachusetts, Michelle has lived in Connecticut most of her life and currently resides in Oxford, CT with her husband Ken and daughters Kelly and Jenna.
---
Dana Goux
Dana Goux is an account manager who began her career in the insurance industry 15 years ago. Starting off at an health insurance company working as an account manager for small & large business groups in the Tri-State area. Dana has experience not only in the accident/health area of insurance but also has experience selling property & casualty and life insurance. She worked for State Farm as an insurance agent for 3 years. Dana was most recently an operations manager for United Healthcare focusing on the fraud, waste, abuse and error side of claims. Dana previously worked for William Grohs Aviation in 2014-2015 and decided to return in 2020 because she found that her true passion lies in aviation insurance. Dana has lived in Connecticut the majority of her life and resides in Bethany, CT with her husband Matt and daughter Viviana. In her free time she loves to cook, enjoy time with friends & family and watch sports.
---
Kelly Valluzzo
Kelly Valluzzo is an Assistant Account Manager bringing a combination of 15 years of experience in banking, customer service, and office management skills. Kelly worked at a local bank as a teller, interacting with customers helping to meet their needs. Prior to joining the Grohs Schrager Hampson team, Kelly worked as an office manager for a small engineering company in Woodbury. Kelly brings her organizational skill and attention to detail to the team.
Kelly lives in Woodbury and has 2 sons, Travis and Dylan. In her free time, she enjoys time with friends and family, hiking, and traveling.
---
April Richards
April Richards joins us an assistant account manager, bringing more than 25 years of customer service background to our team. After running her own small business for 15 years from her hometown of West Haven, CT, she decided to take her years of experience in a new direction by joining our firm. In addition to her organizational skills and attention to detail, she has a certificate in Travel & Airline, and her early work experience includes such companies as Disney Cruise Line and Liberty Travel. More recently she spent time working a second job as a contact tracer to assist with the COVID pandemic response, which she found very rewarding.
April is a Connecticut native who currently resides in Woodbury, CT, with her husband, Dave. She has a long history of rescuing special needs animals, such as their dog, Finnegan, and their cat, Glitch. During her free time she enjoys visiting with friends & family, taking cruise vacations, and appreciating nature by the brook on their property.
---
Rachel Lewis
Rachel Lewis is executive assistant to David B. Hampson, based out of our North Hampton, NH office. She is a graduate of The University of Central Florida with a BS in Anthropology. Prior to joining the Schrager Hampson team, she worked in the restaurant and staffing industries in management roles with a specialty in implementing new technologies and procedures. Rachel moved to the Portsmouth, NH area from Orlando, Florida with her husband, dog, and three cats. She enjoys traveling, live music and comedy, and movie marathons at home with her husband and pets.